A book is like a garden carried in the pocket. 
Our Products
Magic Phonics with Essential Grammar Plus Smart Pen
Magic Phonics with Essential Grammar boxed set comes with a Smart Pen.  Featuring crucial components in helping a child to learn how to read, the set introduces step-by-step resources to help a child progress in learning to master letter-sound relationships. The set ensures fast and fun early learning of phonics and helps to build reading confidence.
The set contains the following components:
Magic Phonics Readers 1 – 4

Magic Phonics Activity Books 1 - 4

Magic Phonics Enrichment Books A & B (with stickers)

Magic Phonics Sing Along

Magic Phonics Activity Cards

12 Little Phonics Readers

15 Little Grammar Readers

15 Little Grammar Workbooks (with stickers)

Smart Pen
Magic Phonics Readers 1 to 4
These four core readers are an essential prerequisite to reading success. They contain all the basics of phonics that a child should grasp at an early age. These are the sounds covered by the four readers:
| | |
| --- | --- |
| Reader | Contents |
| 1 | the sounds of the 26 letters of the alphabet |
| 2 | words ending with an, at, ap, am, ag, et, en, ed, eg, in, og, op, ot, ub, up and ug |
| 3 | words with initial consonant blends cl, fl, pl, cr, dr, fr, pr, st; words with final consonant blends st, ft, mp, sk, lt, nd, nt, lk; words with digraphs ck, nk, ng, ch, th, sh; words with final double consonants ll, ss |
| 4 | words with long vowel sounds ee, ea, ai, ay, oa, silent e; words with the short and long oo sounds, words with the or, all, ar sounds; words with diphthongs oi, oy, ow, ou |
Magic Phonics Activity Books 1 to 4
These activity books provide exercises to help reinforce children's understanding of the sounds learnt in the Magic Phonics Readers.
Each of the four phonics activity books is used in correspondence with its reader.
Magic Phonics Enrichment Books A and B with Stickers
These activity books make learning phonics extra fun, as they are filled with stickers. Book A provides extra reinforcement of the sounds learnt in Readers 1 and 2 whereas Book B provides extra reinforcement of the sounds learnt in Readers 3 and 4.
Magic Phonics Sing Along
This sing along book exposes children to the sounds of letters a-z through songs.  With easy-to-sing songs and fun movements to mimic, children will easily remember how a letter sounds like through listening to the songs repeatedly.
Magic Phonics Activity Card
These cards make learning phonics practical, fun and enjoyable. They can be turned into card games to create an exciting and fun learning environment so a child becomes more attentive and responsive.
Little Phonics Readers
This collection of twelve readers introduces beginning readers to illustrated stories that will make learning letter sounds fun and easy.
Little Grammar Readers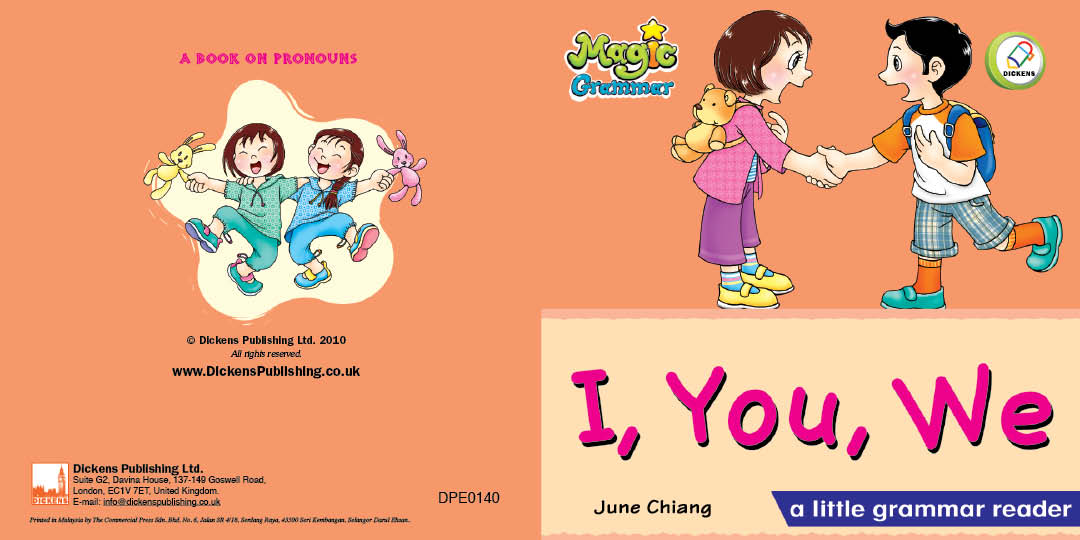 This collection of fifteen readers helps children learn the basics of grammar and know how words are used and sentences put together.
Little Grammar Workbooks
These workbooks will strengthen a child's understanding of simple grammar, and help a child in word building and sentence construction.
Smart Pen
The Smart Pen helps a child to be attuned to speech sounds by sounding out letters, letter combinations, words, phrases and sentences.  
Happy Teddy Board Books
Here's a wonderful series of board books with rounded corners for young children to learn early concepts. The creative association between words and graphics makes learning a great pleasure. Children will love this series because it is colourful, simple and captivating.
Animal Storyhouse
Animal Storyhouse is a collection of delightful stories with a cast of interesting animals.Children are bound to fall in love with the stories, which impart valuable lessons to be learnt.
Grammar for You
The Grammar For You series is a package of comprehensive grammar books suitable for students as well as adult learners. The introductory notes and extensive exercises will help learners of grammar improve their mastery of the English language.
Essential Grammar
Essential Grammar aims to make learning grammar easy and fun. Created to cater both the young students and adult learners, Essential Grammar offers a step-by-step approach to mastering English grammar, with helpful illustrations and easy-to-understand explanations.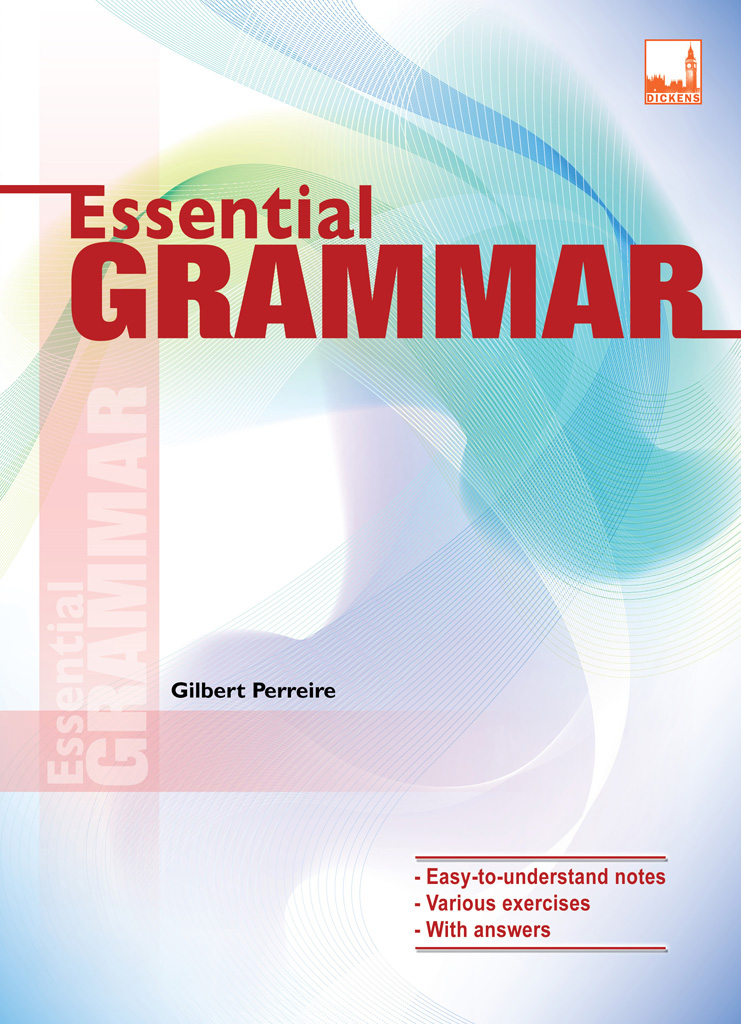 Greedy Square
The Greedy Square is simple yet profound. Through cleverly crafted text and drawings, this book sets out to prove that nothing is permanent while helping readers grasp the valuable moral message of the story.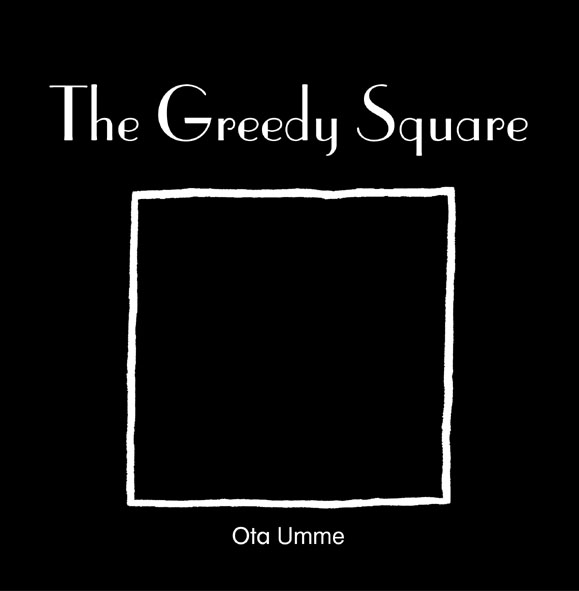 Courtney's World
How much excitement can one day bring? Enough to keep you busy, as Courtney Caterpillar discovers! Join Courtney and his amusing friends - some small, some large - in four exciting adventures filled with unexpected twists and turns. This imaginative series is written specially for children aged 6 to 9.
Little Footprints
The Little Footprints series is a delightful collection of funny poems that are bound to entertain children. With colourful illustrations, your child will be thrilled to learn about animals, animal footprints and animal sounds.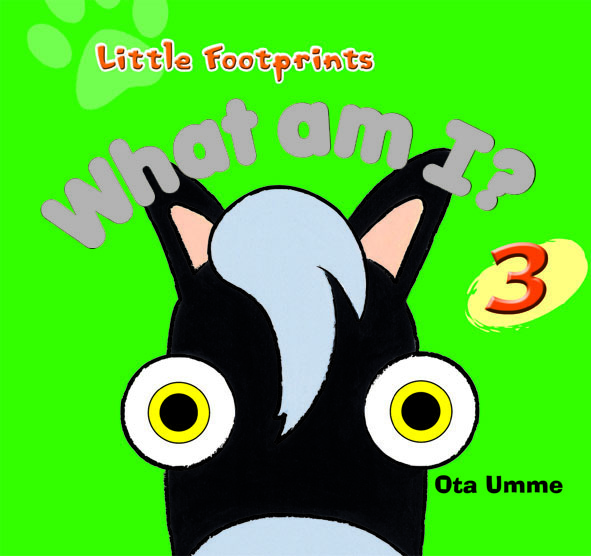 My Touch-and-Learn Books
This collection of books is designed to introduce basic concepts, such as numbers and letters to give children the opportunity to touch and feel the shapes of numbers and letters which will make learning more effective.